Gold Cera ORO Starpil Strip Wax, Tin 800 ml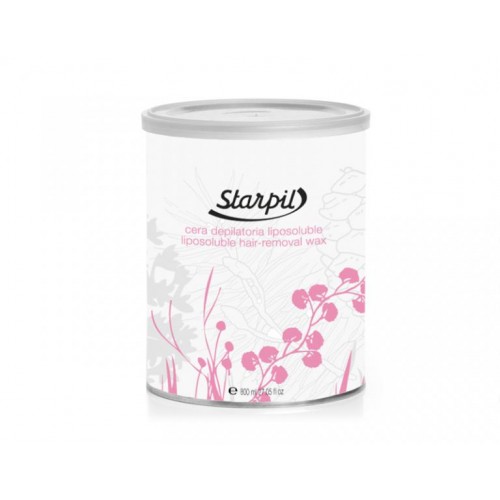 Gold particles help maintain wax temperature and facilitate application and removal.
Pine resins, iridescent pigments and titanium dioxide.

Skin Type: Hypersensitive skin. Spider veins

Areas: Nape (neck), Underarms, Lower abdomen, Bikini Area, Buttocks, Back, Legs, Arms, and Full body
Ingredients: Natural Bee's Wax, Microcrystalline Wax, Colofonia, Rosin Ester with Glycerin, Antioxidants and Pigments.

Contents / package: 800ml.
How to use: For optimal use of the tinned lukewarm wax, heat it to a temperature of between 45ºC-55ºC to obtain the ideal application temperature

Package
Strip Wax in Tins
800 ml.