Starpil Starsoft post epil oil 200 ml.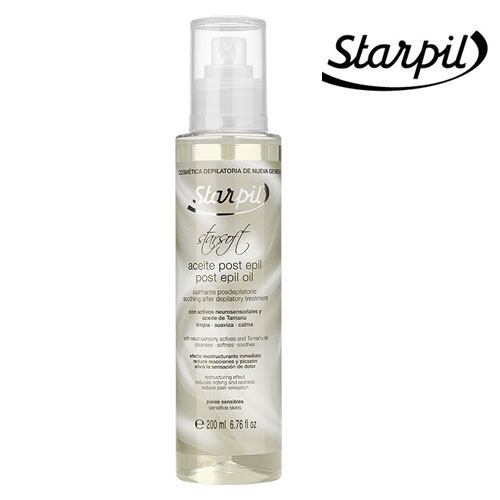 Removes leftover wax while its natural active principle content aids post-waxing skin recovery.
Possesses outstanding recovery, repair and moisturizing properties
Raises discomfort threshold
Reduces probability of skin reactions
Produces immediate restructuring effect
Removes hair at root
Removes even short hair without damaging skin
Alleviates and soothes
Bottle size: 200 ml.
Wax cosmetics
Post-care waxing
Post epil oil