Professional X-Large Double tank Wax Heater 5kg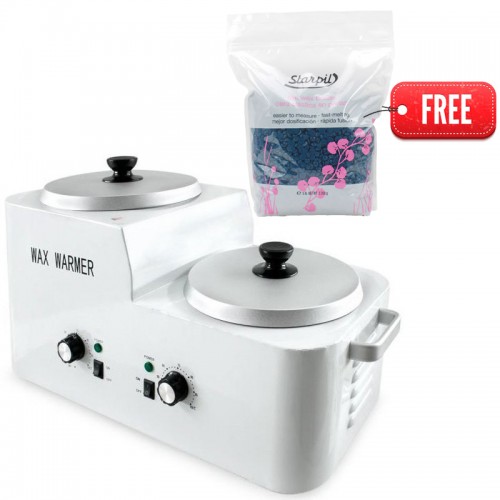 Double-tank wax heater with capacity for 2.5 kg each (5kg total) with independent thermostat. (Ideal for Hot Wax)

Tanks at different level and easy-filtering system that eases its use and cleaning.
The melted wax flows from the upper pot to the lower pot and preserves the heat.

Temperature adjustment from 0 up to 105ºC, at 10ºC intervals.
It is equipped with two lateral handles that ease its mobility.
The structure is made of steel and the lid and tank of aluminium.
Perfect for professional use with Granulated or in Blocks hot wax for melting in large amounts.

Description:
Wax heater Capacity: 2.5kg + 2.5kg= 5kg




Rated voltage: AC 220 ~ 240V




Rated power: 500W

Outer size: 50 × 24.5 × 24.5cm




Inner size: 17.5/

Height: 13cm




Temperature range: 0- 105 C
Comes with a Stripless Blue Film Hot Wax Beads (POLYMER BLEND) 2.2KG for FREE.